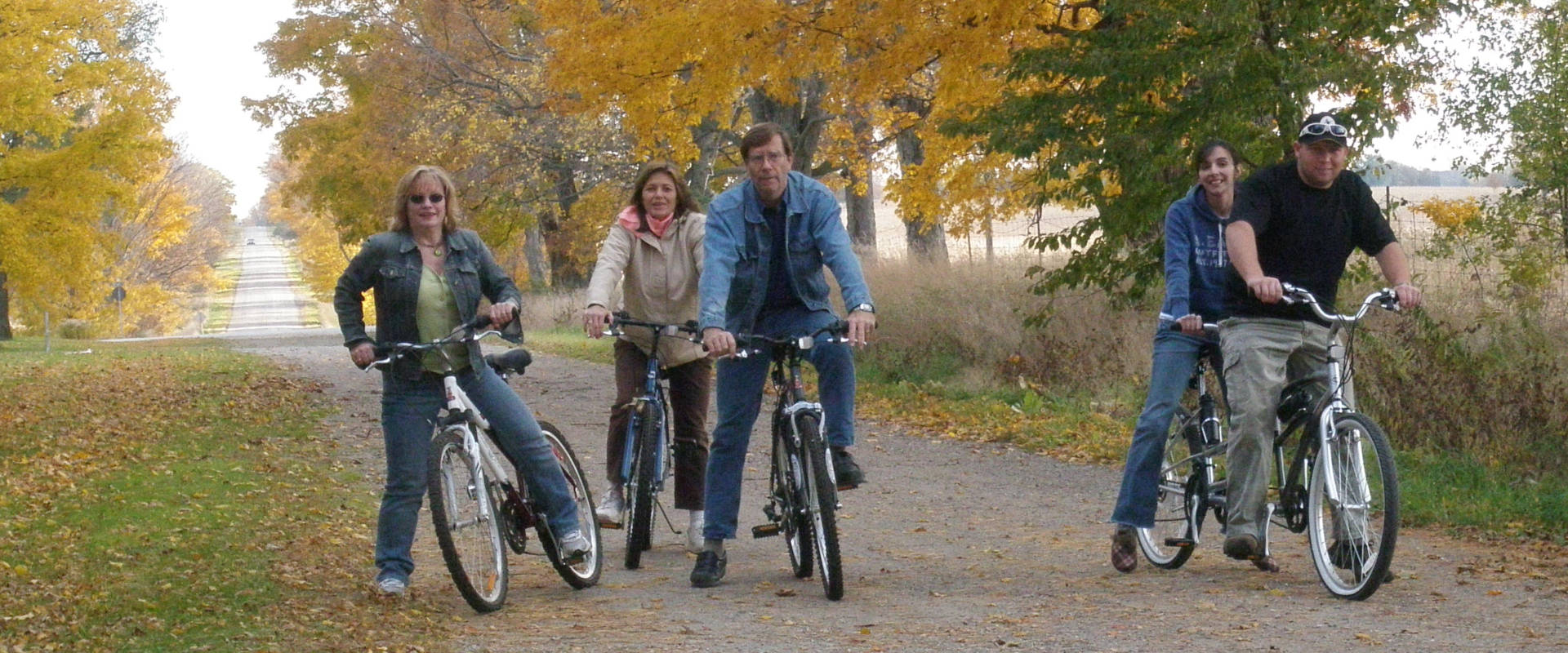 Bike and Cycling Trails Along the Grand River... And Beyond!
Enjoy cycling or biking along the Grand River near Paris, Ontario.
Along the Grand River from Cambridge to Hamilton runs the Rail Trail.
The Rail Trail is 18 kilometres (11 mile) long, level, finished with fine gravel and runs through a forested landscape.
The trail follows the old roadbed of the Lake Erie and Northern Railway LE&N.
The brochure, Explore the Hamilton-Brantford-Cambridge Trails, includes a map and descriptions of scenic highlights and services along the trail.
Trail Access
Cambridge: The Canadian General-Tower Trailhead is at 210 Water Street South (Highway 24) just south of Concession Street (Map).
Glen Morris: A parking area at the end of Forbes Street also serves a nearby river canoe launch (Map).
Paris: The Jean Rich Foundation Trailhead is on Willow Street near Green Lane at the north end of Paris (Map).
Uses
Hiking and biking all year
Cross-country skiing and snowshoeing in the winter
No motorized vehicles of any kind
Trail links
In Paris, the trail links with the SC Johnson Trail from Paris to Brantford.
In Cambridge, the trail connects to City of Cambridge trails, which in turn link to the Grand River Walter Bean Trail, which continues through Kitchener and Waterloo.
Portions of the trail are part of the Grand Valley Trail, which runs from Alton (near Orangeville) to Lake Erie at Rock Point Provincial Park, east of Dunnville.