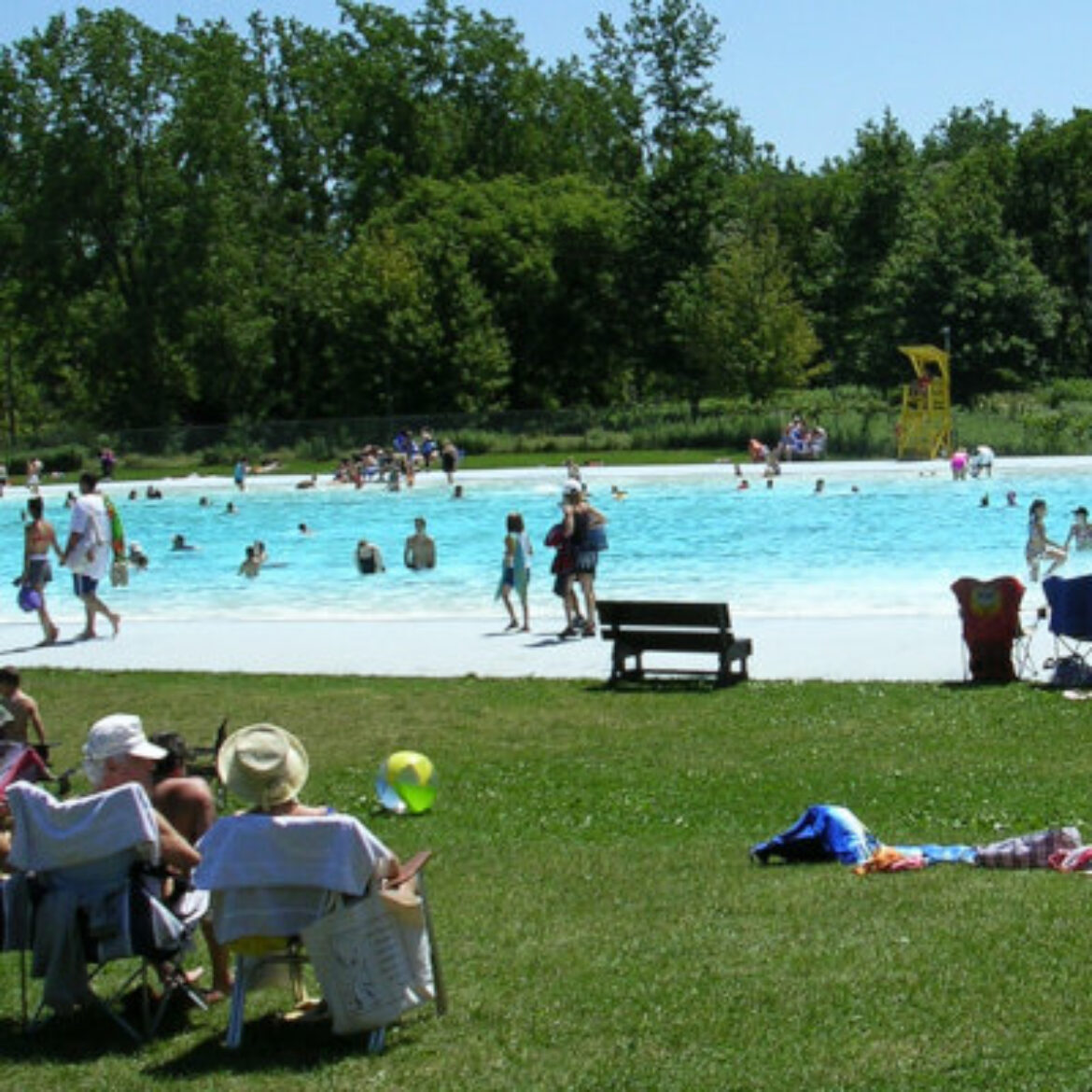 Looking For Accommodations on the Grand River?
Nearby Hotels with Grand River Rafting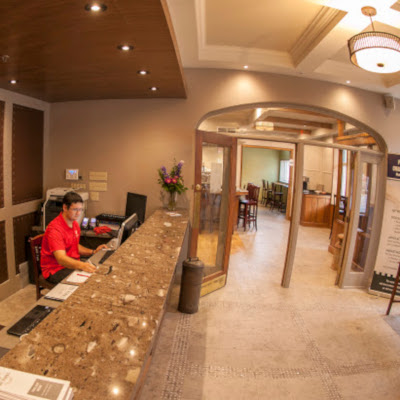 Arlington Hotel
LOCATION: 106 Grand River Street North, Paris, ON
CAPACITY: 23 rooms
SITE DESCRIPTION: A unique hotel where each room has its own theme. Located in the downtown core of Paris... within walking distances of boat launches.
AMENITIES: Has restaurant and bar located on ground floor with free parking.
NEARBY STORES: Shops and restaurants all within easy walking distance
PRICE: Visit website
CONTACT: Phone 226-227-1767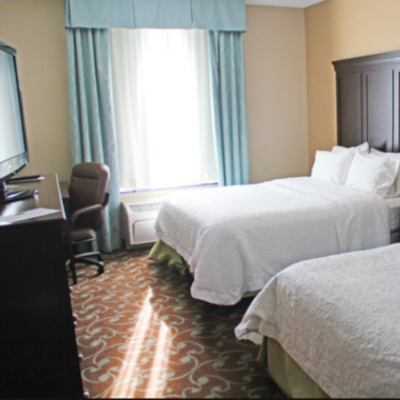 Hampton Inn
LOCATION: 20 Fen Ridge Court, Brantford, ON
CAPACITY: 84 rooms
SITE DESCRIPTION: Located 1 km off the 403 Highway... easily accessible
AMENITIES: Fitness center, salt pool, jacuzzi, laundry
NEARBY STORES: 5 km from Paris or brantford
PRICE: Visit website
CONTACT: 519-720-0084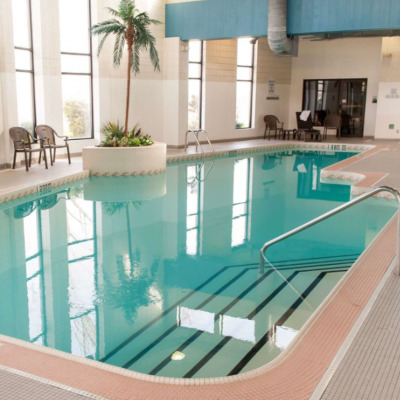 Best Western Brantford
LOCATION: 19 Holiday Dr., Brantford, ON
CAPACITY: 150 rooms
SITE DESCRIPTION: Located just off the 403 Highway in Brantford
AMENITIES: Pool, fitness centre, laundry, inhouse restaurant.
NEARBY STORES: Within easy driving distances
PRICE: See website
CONTACT: Call 519-753-8651
Grand River Trailer and Tenting Campsites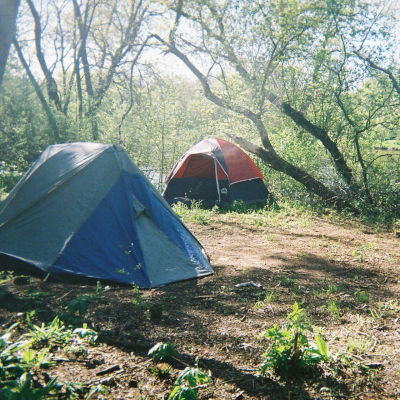 Grand River Rafting Campsites
LOCATION: Permanently closed... this property has been sold, no longer available for camping.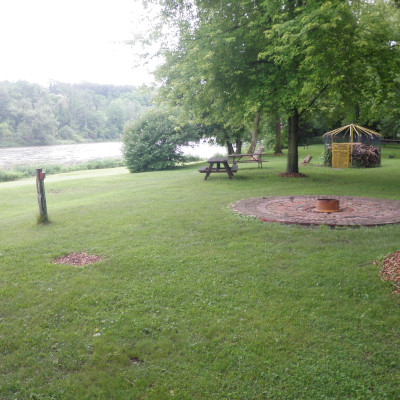 Birley Gates Campsites
LOCATION: 142 West River Rd S, Brant,On
CAPACITY: has 10 campsites... tents or trailers
SITE DESCRIPTION: Some sites on the Grand River... other sites overlooking the Grand River
AMENITIES: picnic tables, fire pit, running water available nearby, small picnic shelter in area, firewood for sale, some sites have hydro
NEARBY STORES: The town of Paris is less then 5 kms away
PRICE: $40-$50 per site for 4 people and 1 car
CONTACT: Reservations only... please call 519-755-6530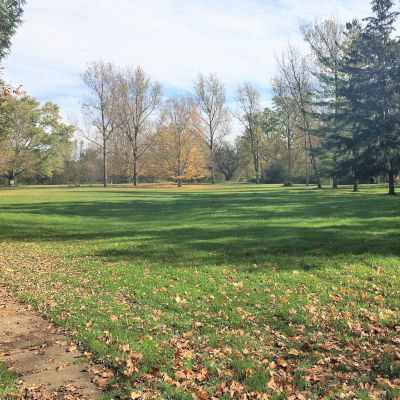 Five Oaks Grand River Campsites
LOCATION: 1 Bethel Rd, Brant, On
CAPACITY: Has availability for 1-100 people
SITE DESCRIPTION: Some sites along river... other isolated sites on a forested hilltop
AMENITIES: Flush toilets, showers, firewood. picnic table, fire pit
NEARBY STORES: About 6 km from the town of Paris
PRICE: $10 per person plus HST
CONTACT: Please call 519-442-3212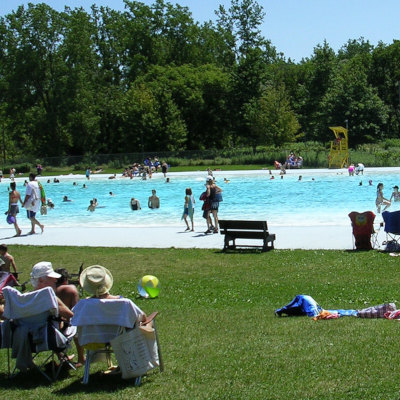 Brant Park Conservation Area Campsites
LOCATION: 119 Jennings Rd, Brantford, ON N3T 5L7
CAPACITY: 400 sites for camping and trailers
SITE DESCRIPTION: Parkland sites,
AMENITIES: Picnic table, fire pit, firewood for sale, free showers, washrooms and swimming pool
NEARBY STORES: City of Brantford is 5 km away
PRICE: Vary with services required
CONTACT: Call Grand River Conservation Authority Brant Park... (519) 752-2040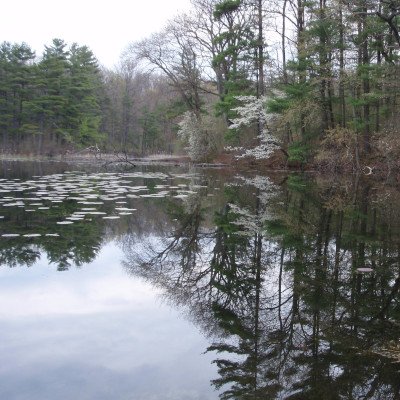 Pinehurst Conservation Area Campsites
LOCATION: 468 Pinehurst Rd. Ayr, ON N0B 1E0
CAPACITY: 169 campsites... tenting and trailer
SITE DESCRIPTION: Many wooded campsites
AMENITIES: Picnic table, fire pit, firewood for sale, free showers washrooms and a beach swimming area
NEARBY STORES: Less then 5 km from Paris
PRICE: Vary with services required
CONTACT: Call Grand River Conservation Authority Pinehurst Lake... 519-442-4721
Grand River Dorms and Cabins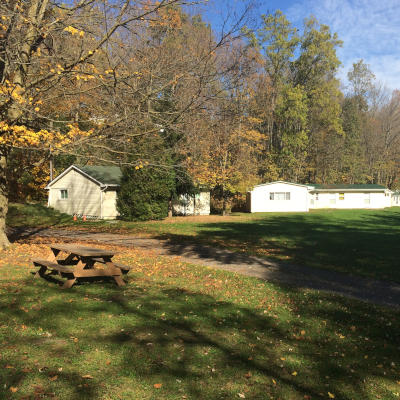 Five Oaks Cabins
LOCATION: 1 Bethel Rd, Brant, On
CAPACITY: Has 63 beds... not winterized
SITE DESCRIPTION: Cabins located along open playing field near the Grand River
AMENITIES: Flush toilets, showers, firewood, group campfire, basketball court, grass volleyball and river launch site. Swimming pool in summer on upper level of property.
Dining hall and kitchen available for rent... or catered meals available
NEARBY STORES: About 6 km from the town of Paris
PRICE: $20 per adult and $16 for children 15 yrs or under. Summer Dine & Cook Hall $300... but free if 40 or more people booked.
CONTACT: Please call 519-442-3212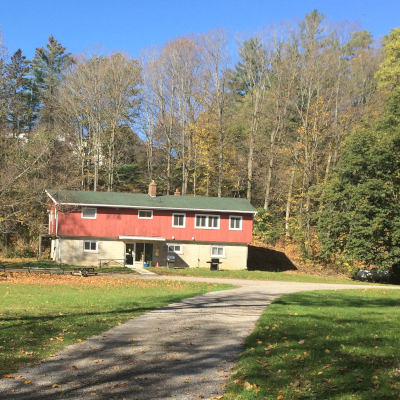 Five Oaks Chalet
LOCATION: 1 Bethel Rd, Brant, On
CAPACITY: Has 25 beds... available year round
SITE DESCRIPTION: Located along open playing field near the Grand River
AMENITIES: Flush toilets, showers, firewood, group campfire, basketball court, grass volleyball and river launch site. Swimming pool in summer on upper level of property.
Has a kitchen and meeting room. Catered meals available
NEARBY STORES: About 6 km from the town of Paris
PRICE: $35 per adult (based on a minimum of 10 people)
CONTACT: Please call 519-442-3212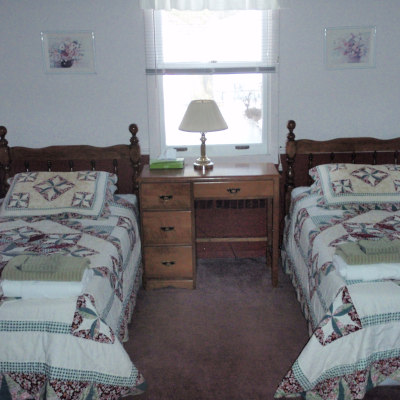 Five Oaks Dorms
LOCATION: 1 Bethel Rd, Brant, On
CAPACITY: Has 53 beds... available year round
SITE DESCRIPTION: Located on a bluff overlooking the Grand Valley.
AMENITIES: Flush toilets, showers, firewood, group campfire, hiking trail and meeting rooms of different sizes available to rent. Swimming pool in summer.
Dining hall and kitchen available for rent... or catered meals available
NEARBY STORES: About 6 km from the town of Paris
PRICE: $40 to $90 per room.
CONTACT: Please call 519-442-3212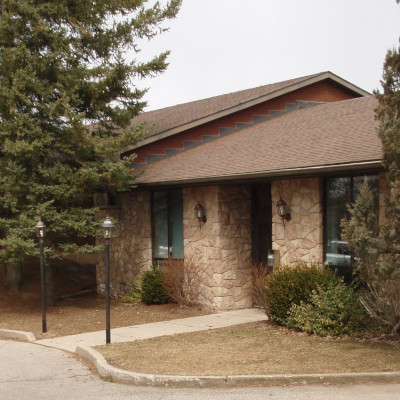 Apps Ridge Dorms
LOCATION: 335 Robinson Rd. Brantford ON
CAPACITY: 54 rooms
SITE DESCRIPTION: Secluded location on a bluff overlooking Whitemans Creek Valley
AMENITIES: Full meeting room, kitchen and dining facilities, playground, fireplace, hiking trails and outdoor pavilion
NEARBY STORES: 6 km from Paris, Burford or Brantford
PRICE: Contact Them
CONTACT: 1-877-788-8233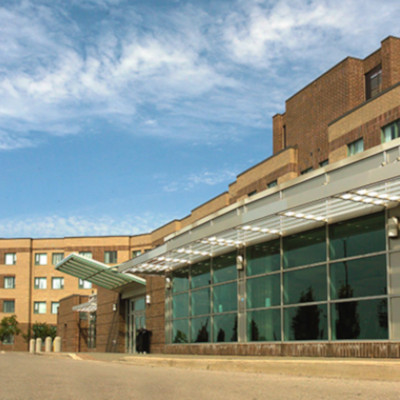 Mohawk Residence
LOCATION: 245 Fennell Ave W, Hamilton ON
CAPACITY: 140 rooms
SITE DESCRIPTION: Located on the top of the mountain in Hamilton... about 1 km off the Lincoln Alexander Pkwy
AMENITIES: Conference center also here
NEARBY STORES: Many stores within easy driving distance
PRICE: Visit website
CONTACT: Call 905-385-3200